Taxidermy Mounts For Sale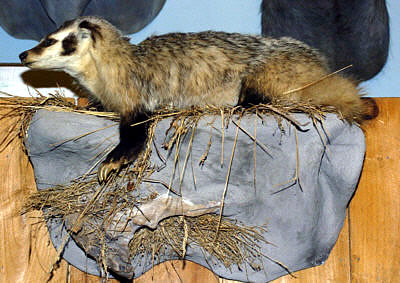 Quite a few people have asked about purchasing some of my taxidermy mounts and the wildlife mounts they see on the pages of this web site.
There are not very many mounts for sale here because I work all alone, and only do work for a certain number of people each year that want the very best taxidermy work they can get. This is not a large shop with a dozen people working on lots of mounts at a time as quick as they can.
My shop is a specialist shop doing only a limited number of mounts each year. I work alone and take my time doing the very best that I can do on each mount. I have been doing taxidermy work for museums, state departments, guides, outfitters, and many, many wonderful customers since 1972.
I am very well known for the quality of work I do. Because of this my services are in pretty strong demand most of the time so I don't get time to do many "for sale items".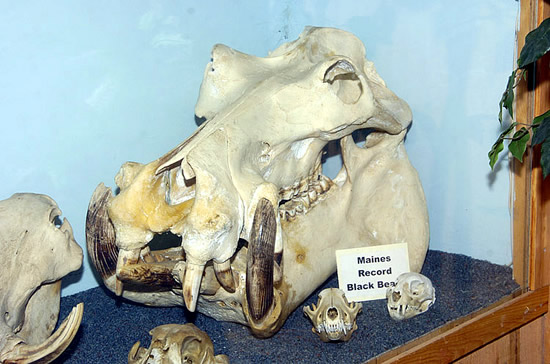 Each and every mount you see here was worked on and mounted by only Reimond Grignon. I take all the time required to get each mount looking as life like as is humanly possible. I have worked for customers all over the world. That said: I do have some mounts that are for sale.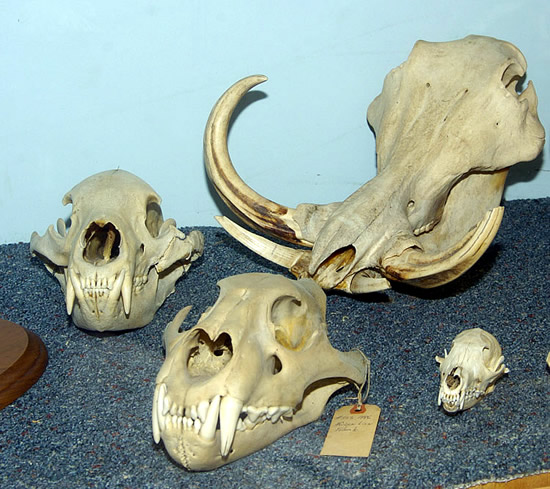 On the side is a list of page links with items that I have for sale. Only those mounts and items found on those pages are for sale. No other mounts found anywhere on this site are for sale, except those found in the pages with the shopping cart buttons.
All the items below are perfectly legal to buy and sell by anyone. I have a very secure shopping cart system and you can purchase right off this web site using any credit card.
To see my mounts for sale just click on any of the Sale links you see on the left bottom side of the pages on this web site.
I threw a few pictures on this page. On the top is a beautiful Fur Badger that was in his winter prime coat. The next picture of the "Maines Record Black Bear" is quite a stunning shot of a really, really big bear skull. (actually, it is a Hippo skull).
The other skulls in the next picture are a bunch of African skulls, there is a large wart hog and large lion skull in front.
I hope you have enjoyed this web site!
Thank You,
Reimond Grignon